If the guests come as guests and leave as friends, we have done it right.
Maria Wild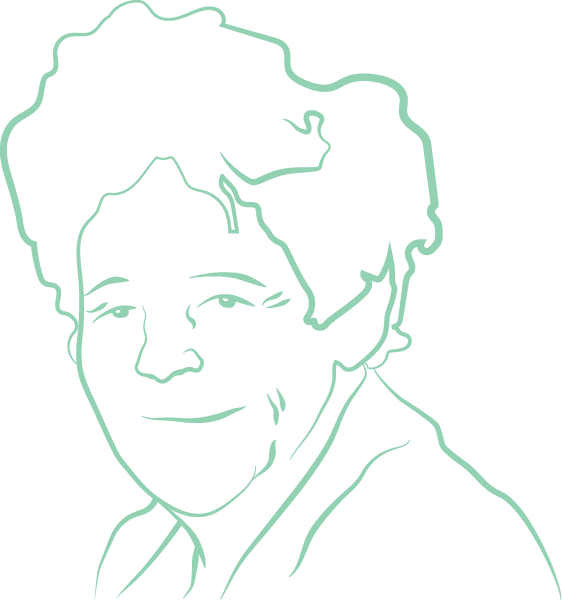 The history of the Pension Wild
Have you wondered why the contours of an old lady adorn our design? The outlines show our grandmother Maria Wild, who founded the business in 1960.
We wanted to commemorate her with the design, because our grandmother was an incredibly special woman: enterprising, helpful, philanthropic, always with a mischievous streak, unbeatable at mental arithmetic, gifted with her hands – and devoting her life to Pension Wild.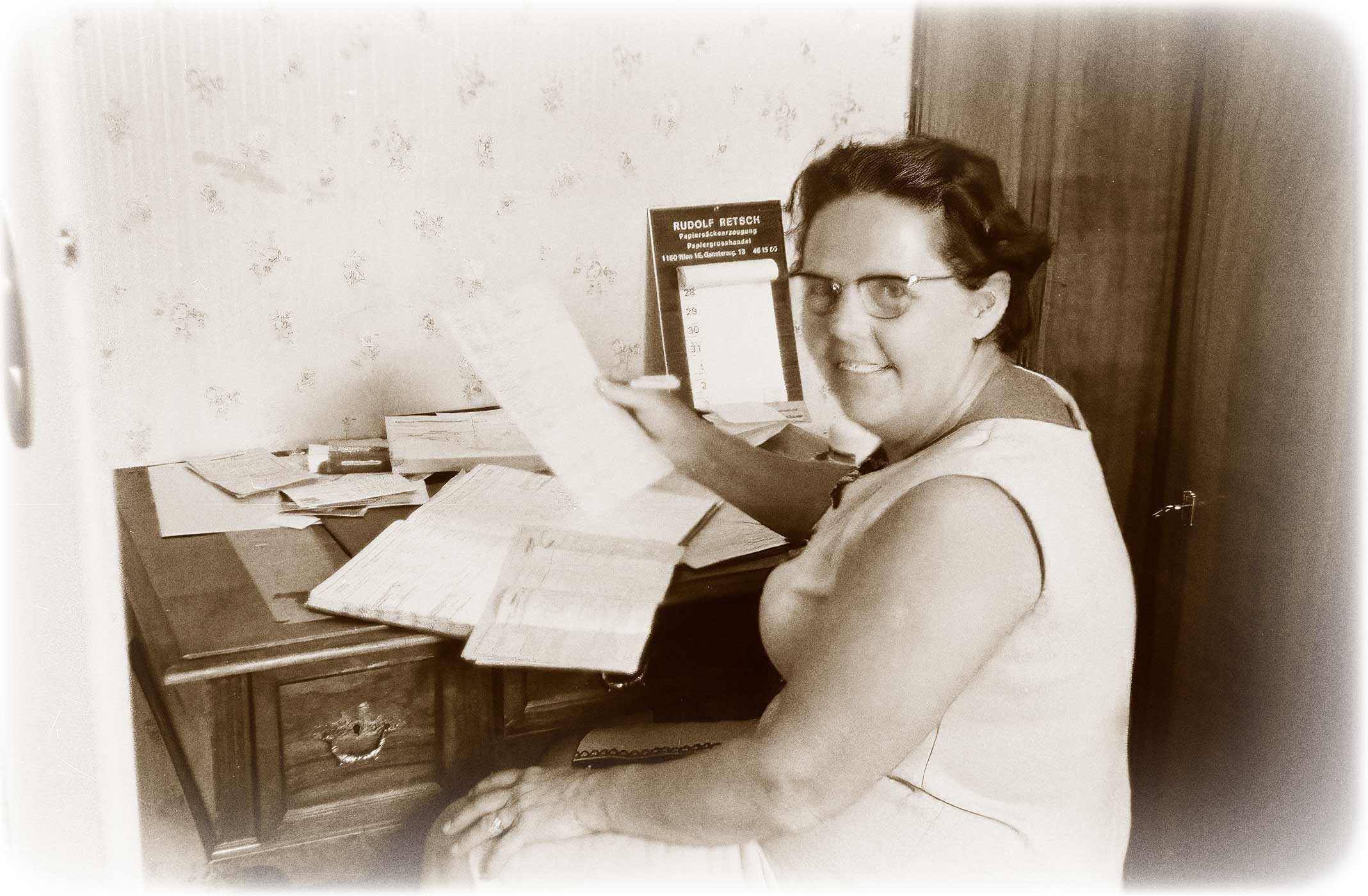 Rent out a room / buy a house
Maria Wild was born in 1921 in what is now the Czech Republic, moved to Vienna after the war with her future husband and began renting out rooms there in the 1960s. She bought the house at Lange Gasse 10 piece by piece and converted every flat she could acquire into guest rooms. The guesthouse Wild became the bed and breakfast and then the Hotel-Pension Wild.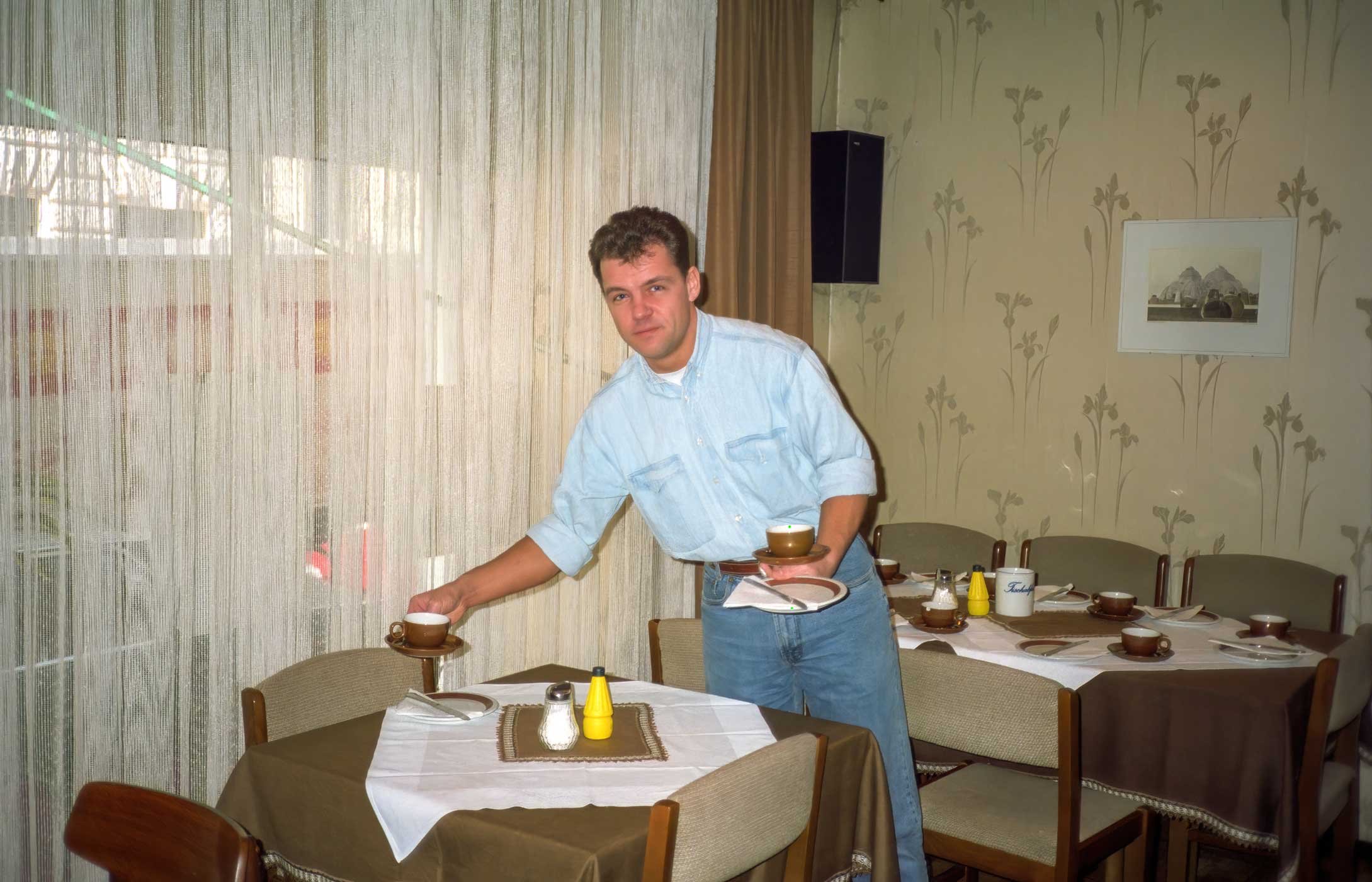 Peter takes over
In 1982, Maria's son Peter, our uncle, joined the business after training at the Bad Gleichenberg Hotel Management School and an apprenticeship as a photo businessman, and ran it together with his mother.
Together they converted the large rooms into twin rooms, renovated, modernised and thus transformed the hostel into a bed and breakfast.
Since Peter had been instructed by his father Leopold in renovation work at a young age, he was able to do a lot of the work himself. The rooms were equipped with shower and WC, a larger breakfast room with buffet, a small reception and a new office were set up.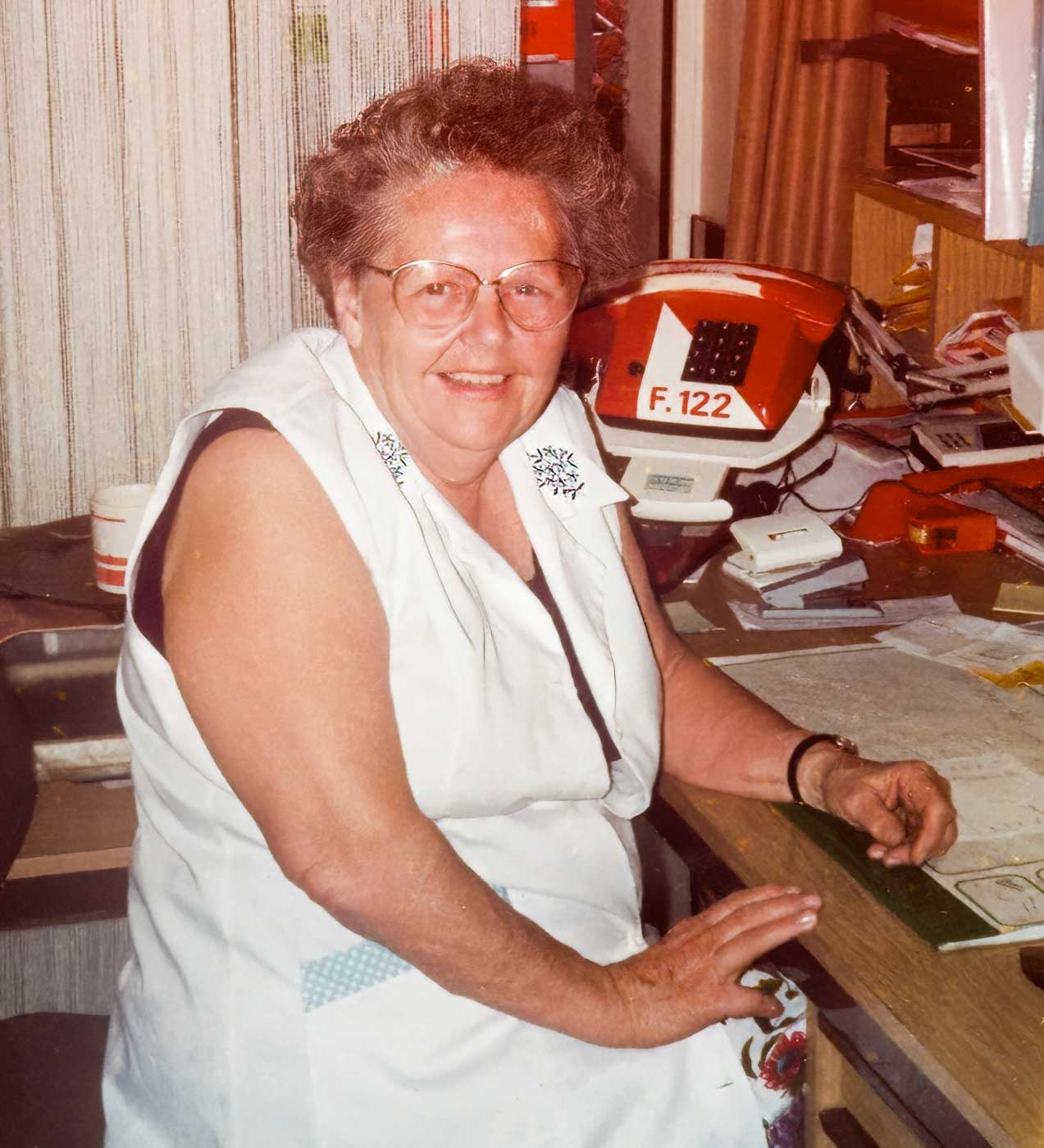 Un-retirement
Although Maria was to enjoy her retirement after Peter took over the business in 1989, she looked after Pension Wild – her life's legacy – for as long as she could.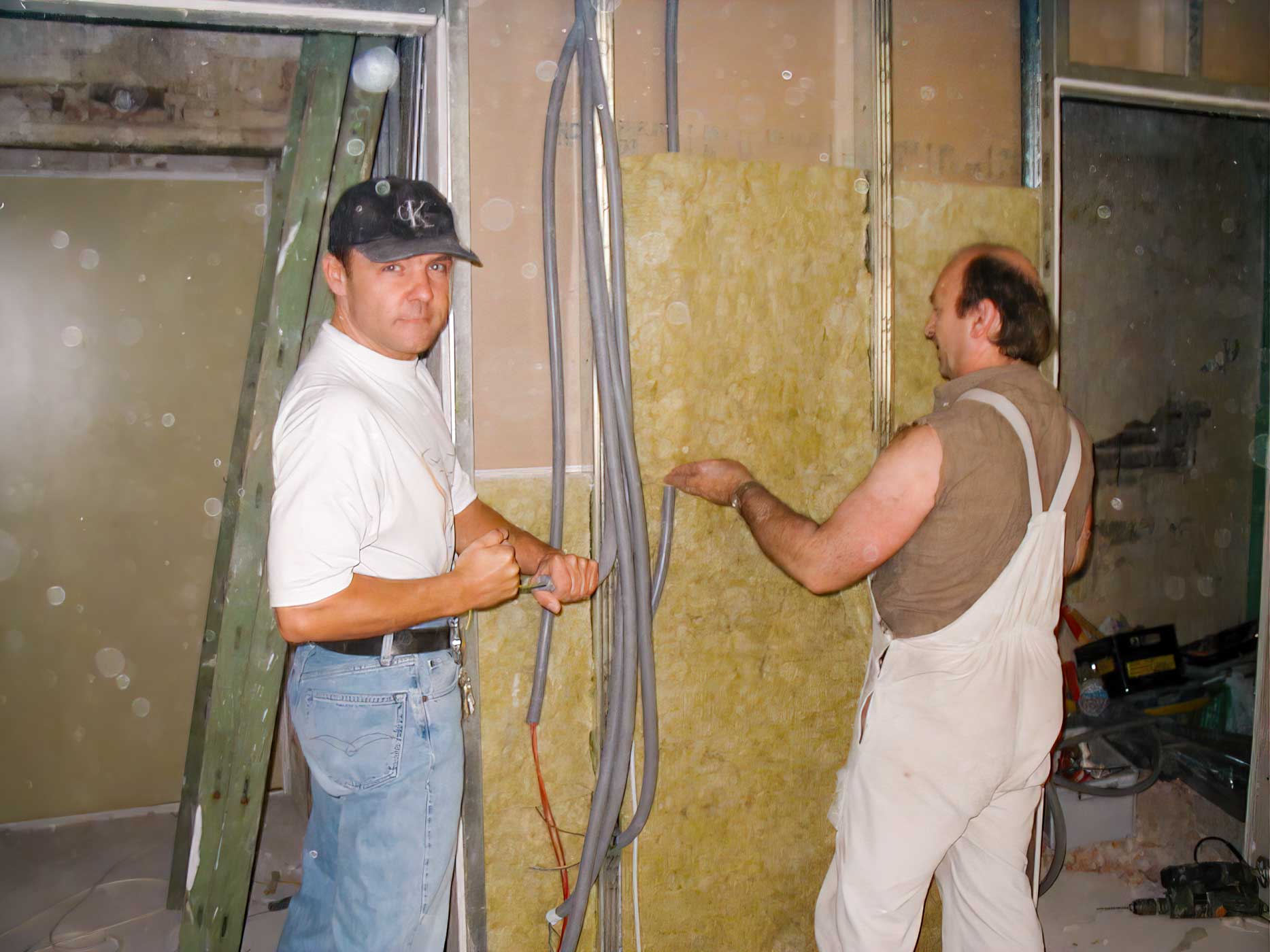 Continuous expansion
Hardly a year went by without further work on modernising and beautifying the premises. The focus was always on the needs of the guests: they should feel welcome and comfortable in the Pension Wild.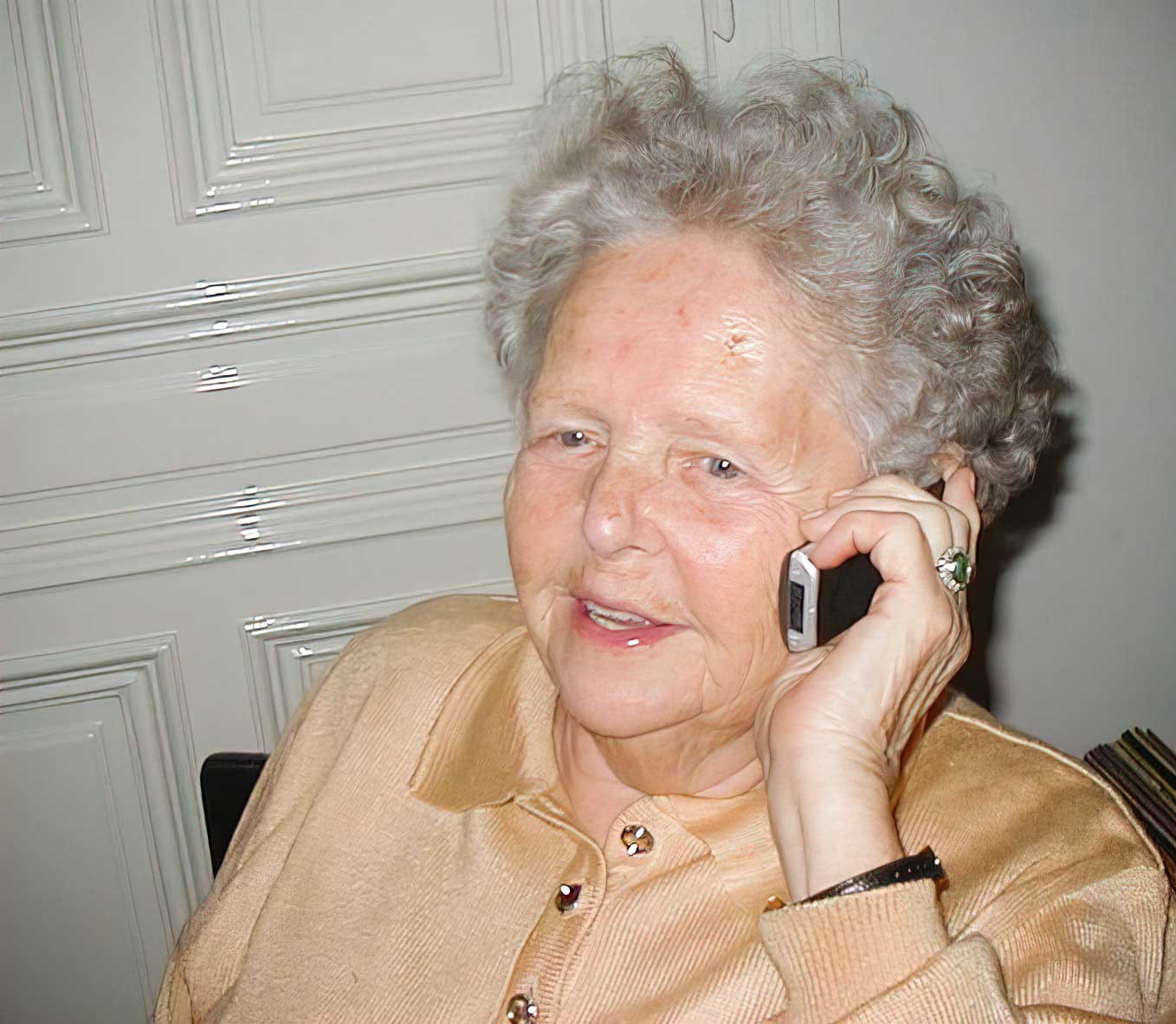 Farewell to Maria
Until the end, our grandmother Maria Wild had answered requests and was happy to see regular guests again. She then died peacefully in November 2009 surrounded by her family.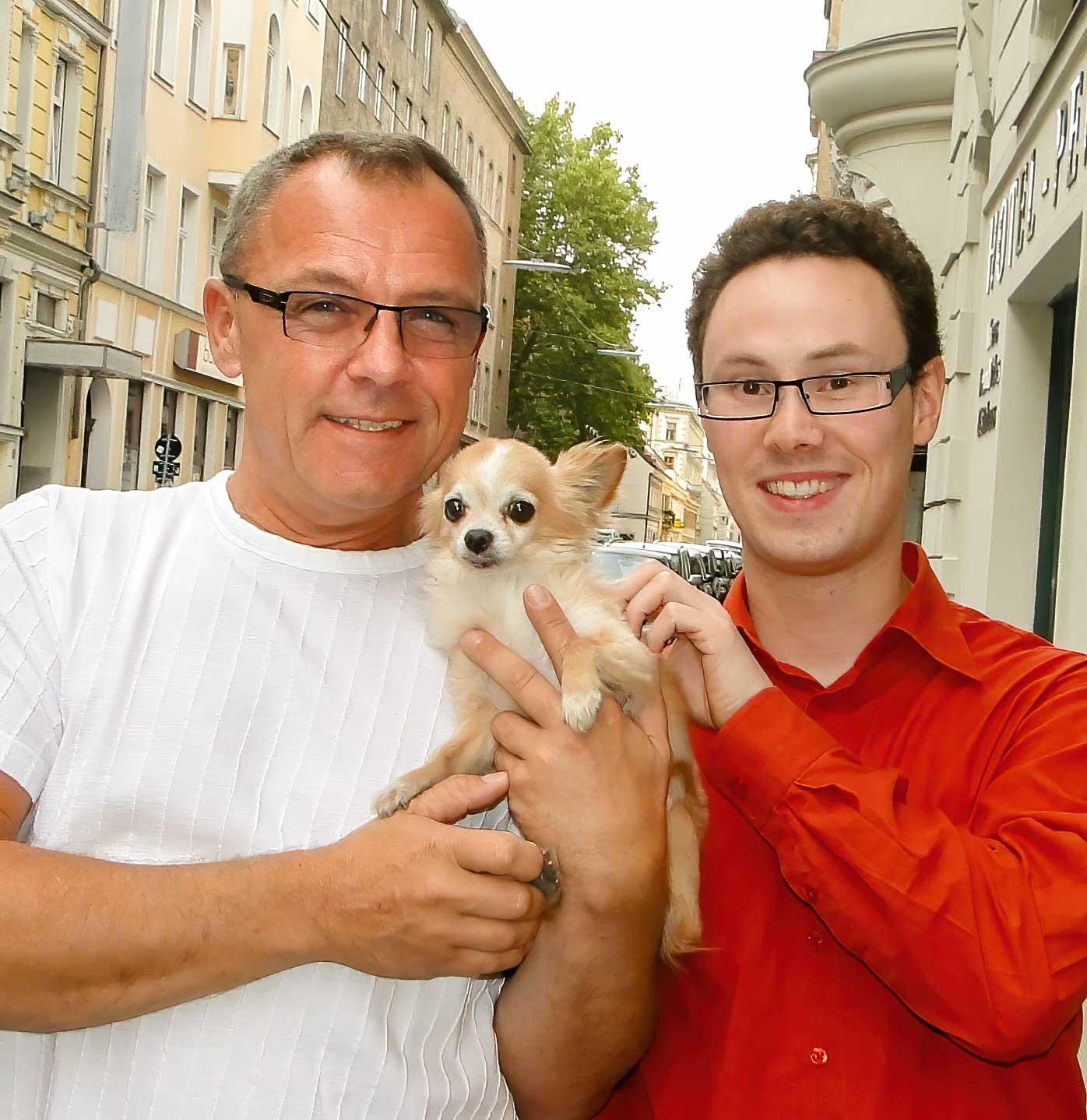 Successful with Christian
Peter continued to run the business more successfully from year to year, and since 2013 Christian Rendgen has been at his side as a dedicated receptionist. The two of them made the Hotel-Pension Wild what it is today: a popular, top-rated house for guests of all countries, young and old, traditional to extravagant, cis to LGBTQ* – everyone comes together here!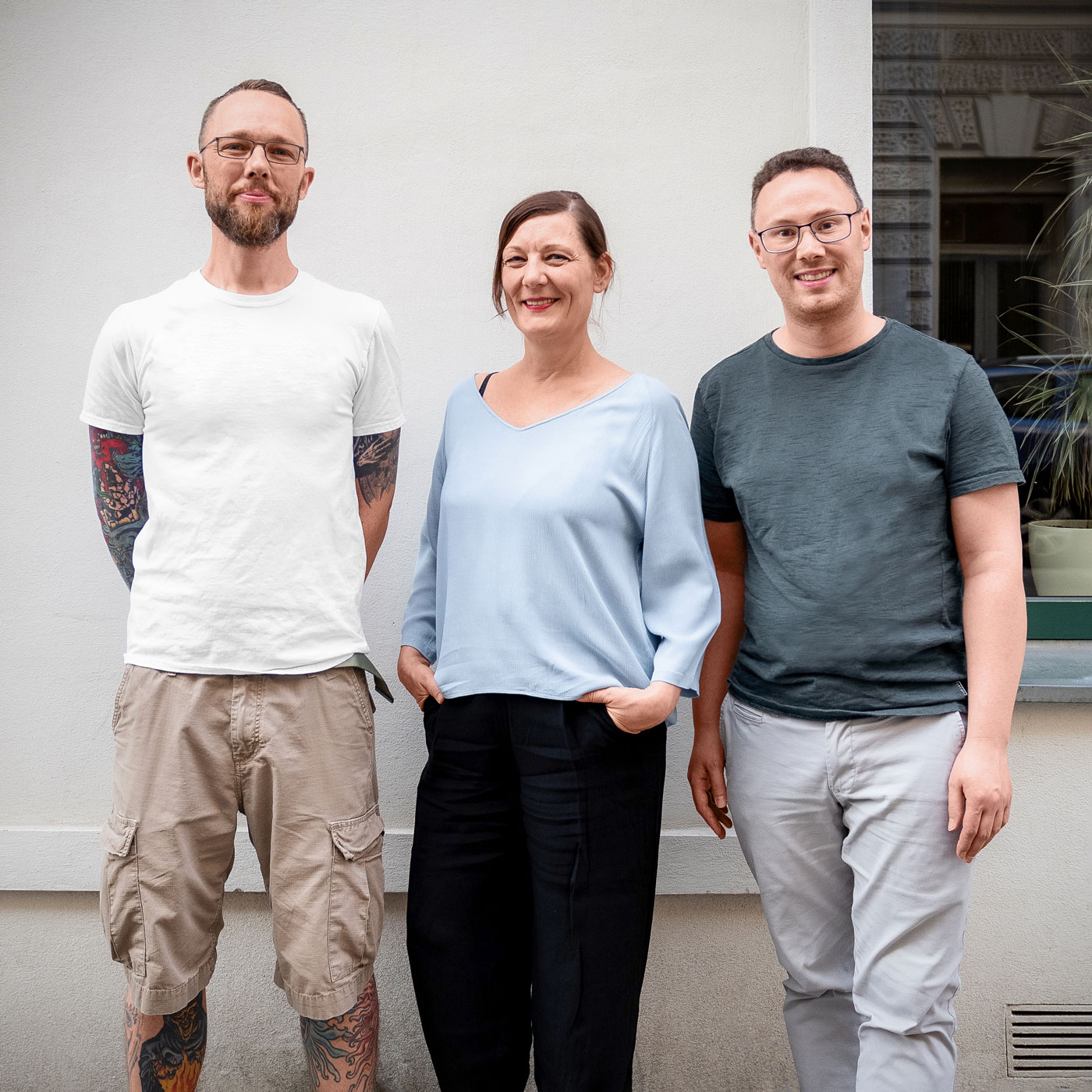 Continuing the tradition
When Peter decided to retire, it was up to us to take over the business with Christian Rendgen as managing director in 2021. And now we are continuing it in good old family tradition, true to Grandma Wild's motto: "If the guests come as guests and leave as friends, we have done it right.